Vital'Immune
Mixtures of plants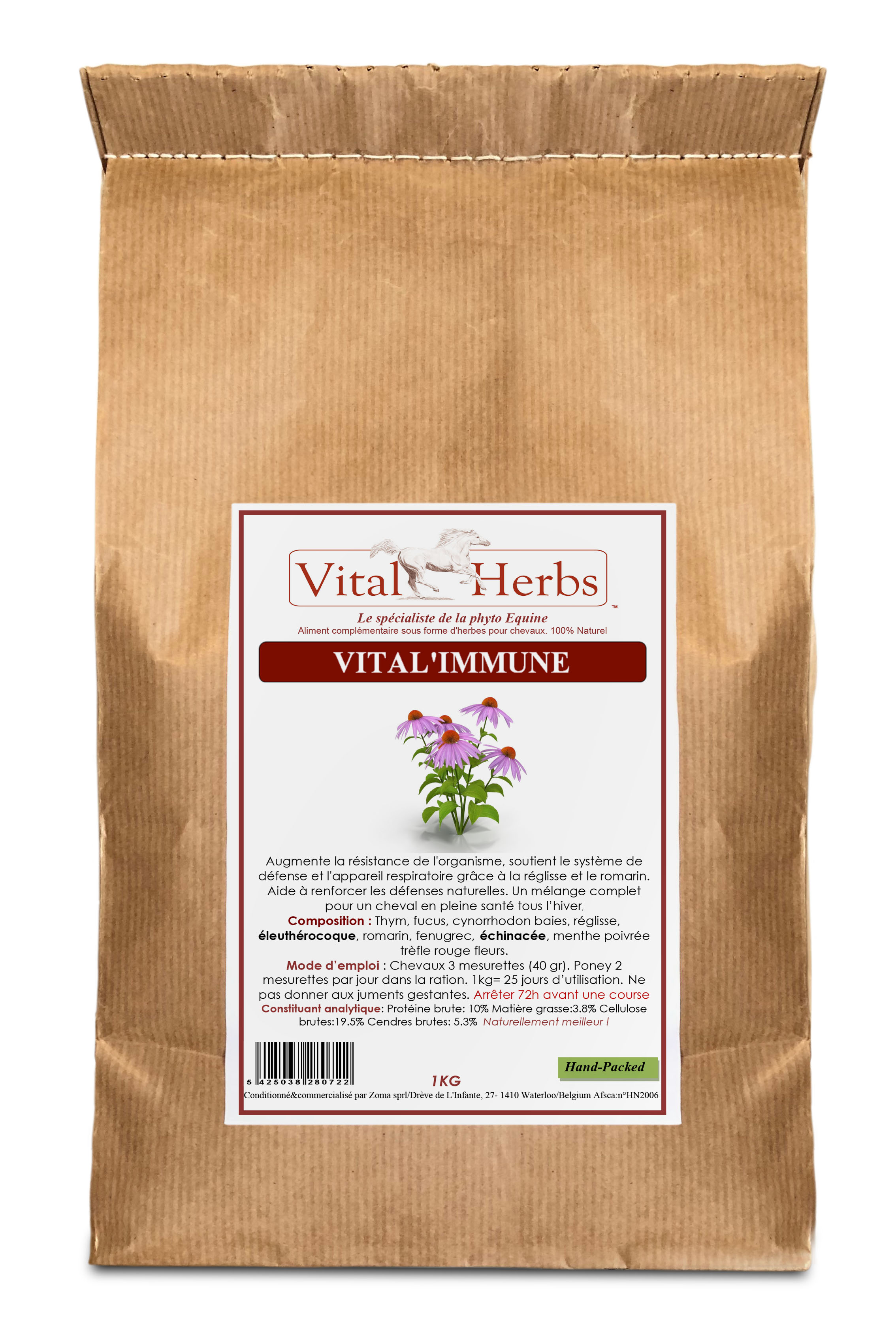 As soon as winter sets in, the Vital'Immune blend helps sustain the action of antibodies to prevent and fight against infections thanks to coneflower and eleutherococcus. This synergy reinforces the resistance of the respiratory tract thanks to garlic, liquorice and rosemary. Wild rose and wrack are teeming with Vitamin A, B1, B2, C, P, K, iodine, oligo-elements and amino acids. In short, the perfect blend to help your horse get through winter without any problems. Also helps older horses get through the winter without losing energy.Not to give during pregnancy.

Ingredients: bulb garlic, wrack, wild rose berries, natural liquorice, eleutherococcus, coneflower, rosemary, fenugreek seeds, dandelion leaves, peppermint and red clover.
As a precaution, stop Vital'Immune three days before a competition, may contain traces of eleutherosides.