Vita'Move - Mobility
Mixtures of plants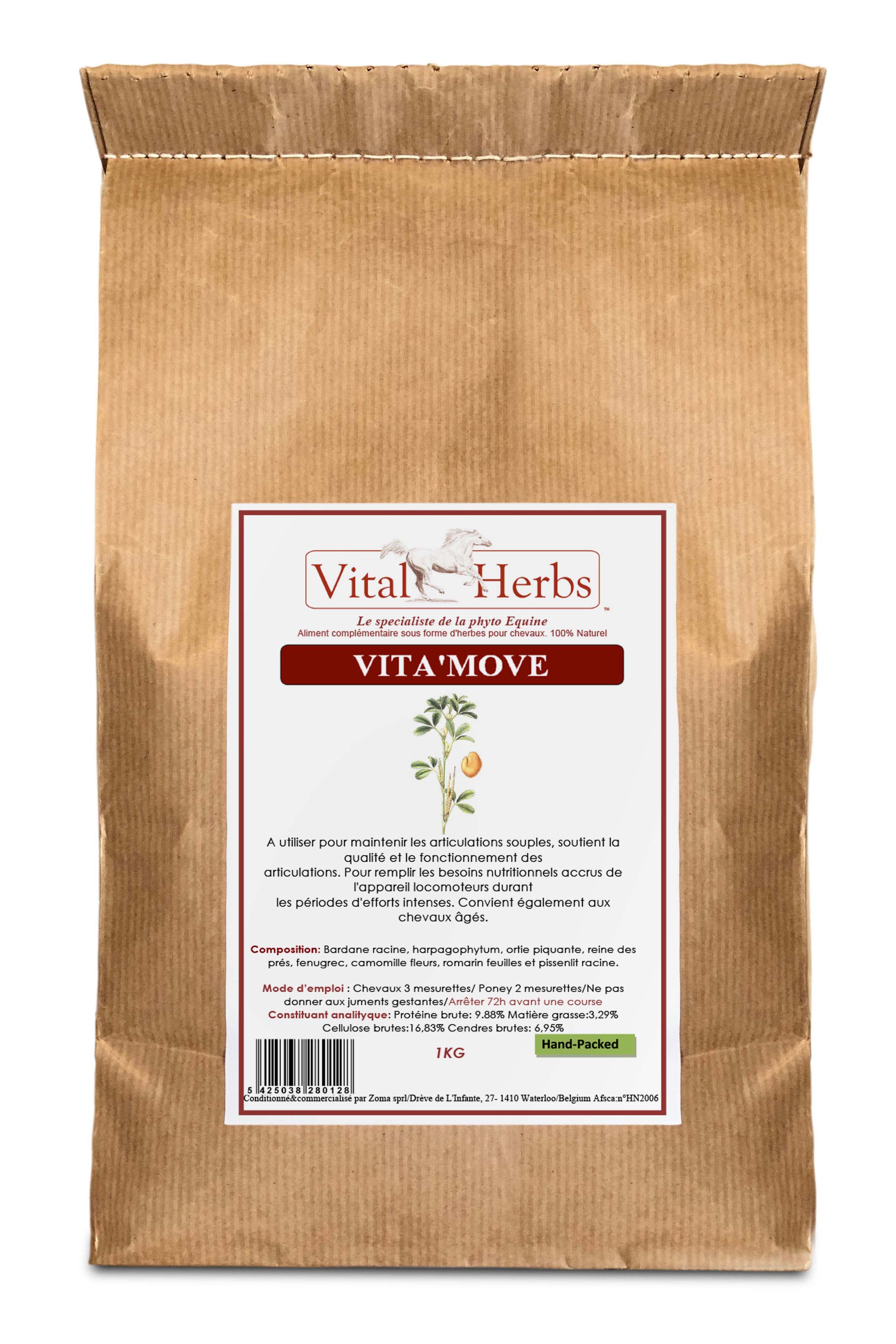 The joints of the horse should run correctly. Cartilage, synovial fluid and ligaments are stressed daily. The inflammation or joint wear are often painful and prevents the horse to move with ease.
Vita'Move maintains quality and joint function and flexibility also musculaire.Convient for ages horses.

Composition: Arctium, devil's claw, meadowsweet, fenugreek, chamomile flowers, rosemary and dandelion leaves. Do not give to pregnant mares.
Protein 14.6%, fat 3.3%, crude fiber: 16.4%, crude ash 6.4%


Use: Horses: 3 measures / day - Ponies: 2 measures / day in the diet. 1 kg = 30 days of use.

As a precaution, stop Vita'Move three days before a competition, may contain traces of harpagosides.