Tendon & Cartilage
Mixtures of plants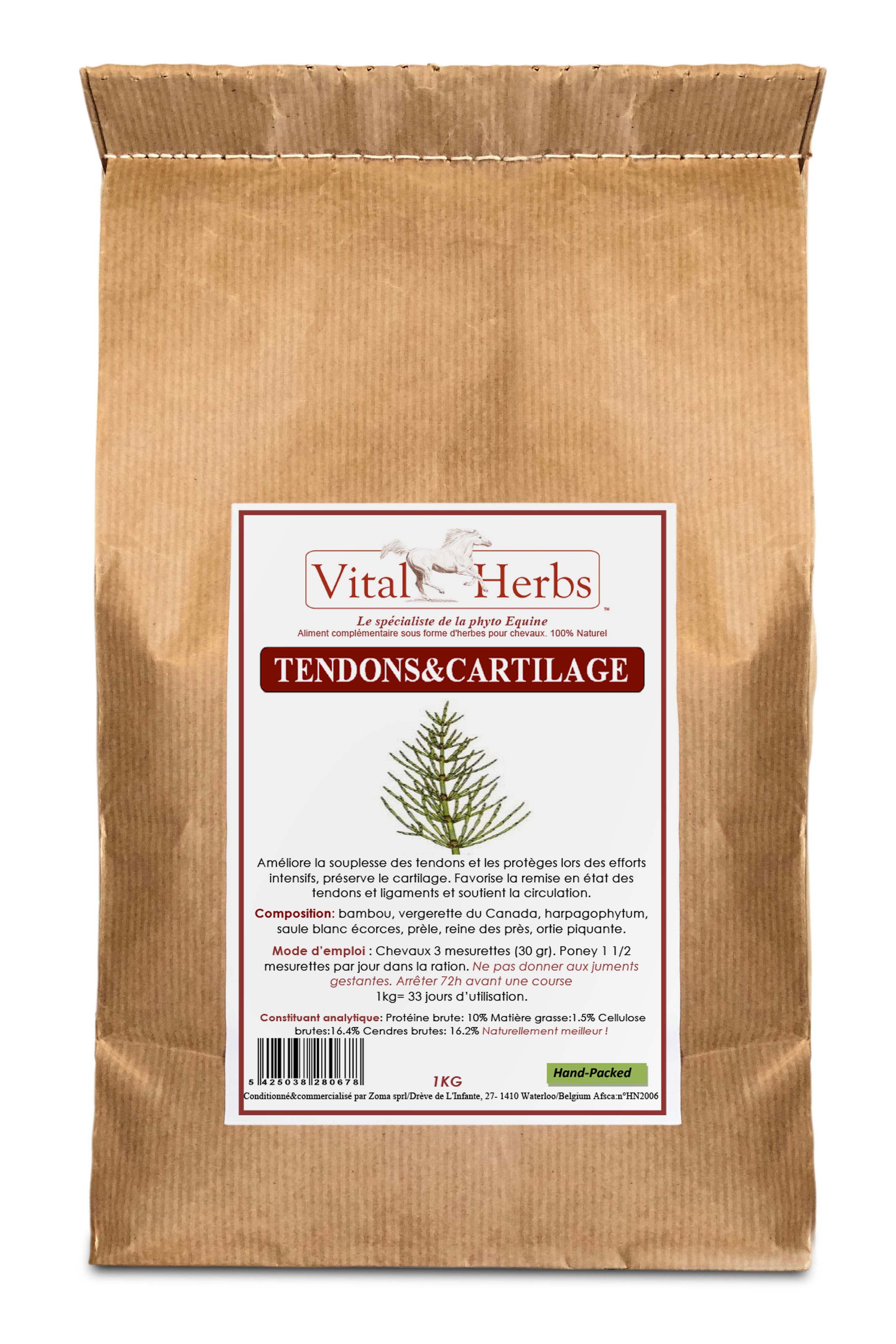 The horse is often very solicited in the tendons sometimes inconveniences such as sprains, tendonitis. This mixture protects and supports cartilage, maintains joint flexibility and strong bones. Provides the essential elements for the cartilage.

Composition: bamboo, Canada fleabane, harpagophytum root, white willow, horsetail, nettle and meadowsweet piquante.Proteines: 10%, crude fiber: 16.4%, fat 1.5%, crude ash: 16 2%.

Instructions: Horses: 2 measures / day - Ponies: 1 measure / day in the diet. 1 kg of mixture = 30 days of use.

As a precaution, stop & Cartilage Tendons three days before a competition, may contain traces of harpagosides.