Sarc'Less - Warts
Mixtures of plants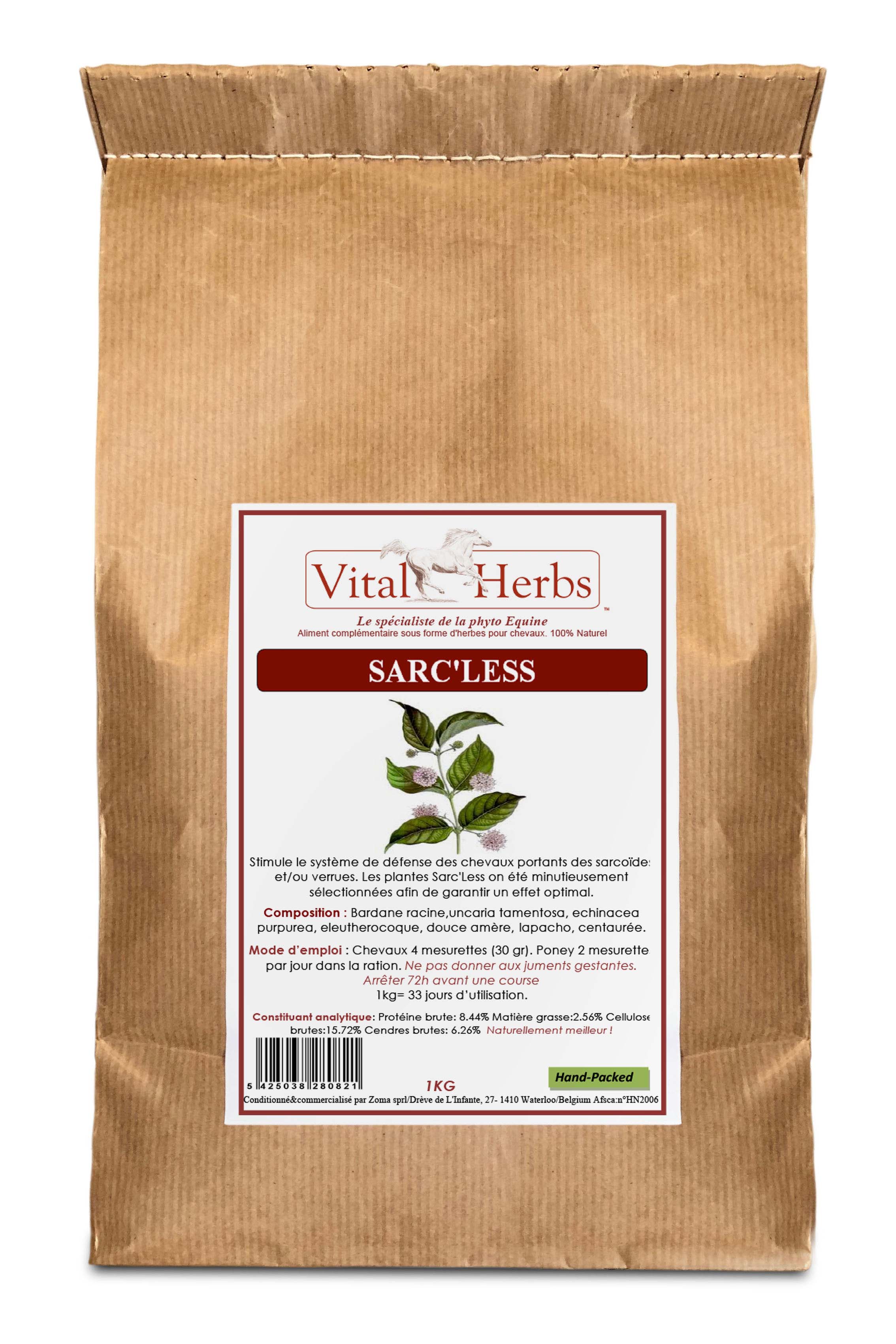 This mixture is a complement to a skin cream. Cat's claw, Uncaria tomentosa is a potent stimulator of the defense system. Echinacea, Eleutherococcus strengthens the natural defenses. Sarc'Less is given in advance for sensitive horses or light dress for 20 days spring, autumn, otherwise use a minimum of two months is advised. The plants in our Sarc'Less mixture was carefully selected to guarantee an optimal effect associated with Sarc'Less Creme external care.

Composition: Burdock root, uncaria tamentosa, echinacea purpurea, cedar, Siberian ginseng, bitter sweet, lapacho, knapweed. Protein: 8.81%, crude fiber: 13.75%, fat: 1,12%, crude ash: 6.55%

Instructions: Horses: 4 scoops / day(36gr) - ponies: 2 scoops / day in the diet. 1 kg of mixture = 28 days of use. Do not give to pregnant mares

As a precaution, stop Sarc'Less3 days before a competition, may contain traces of eleutherosides.