Piro'Lime
Mixtures of plants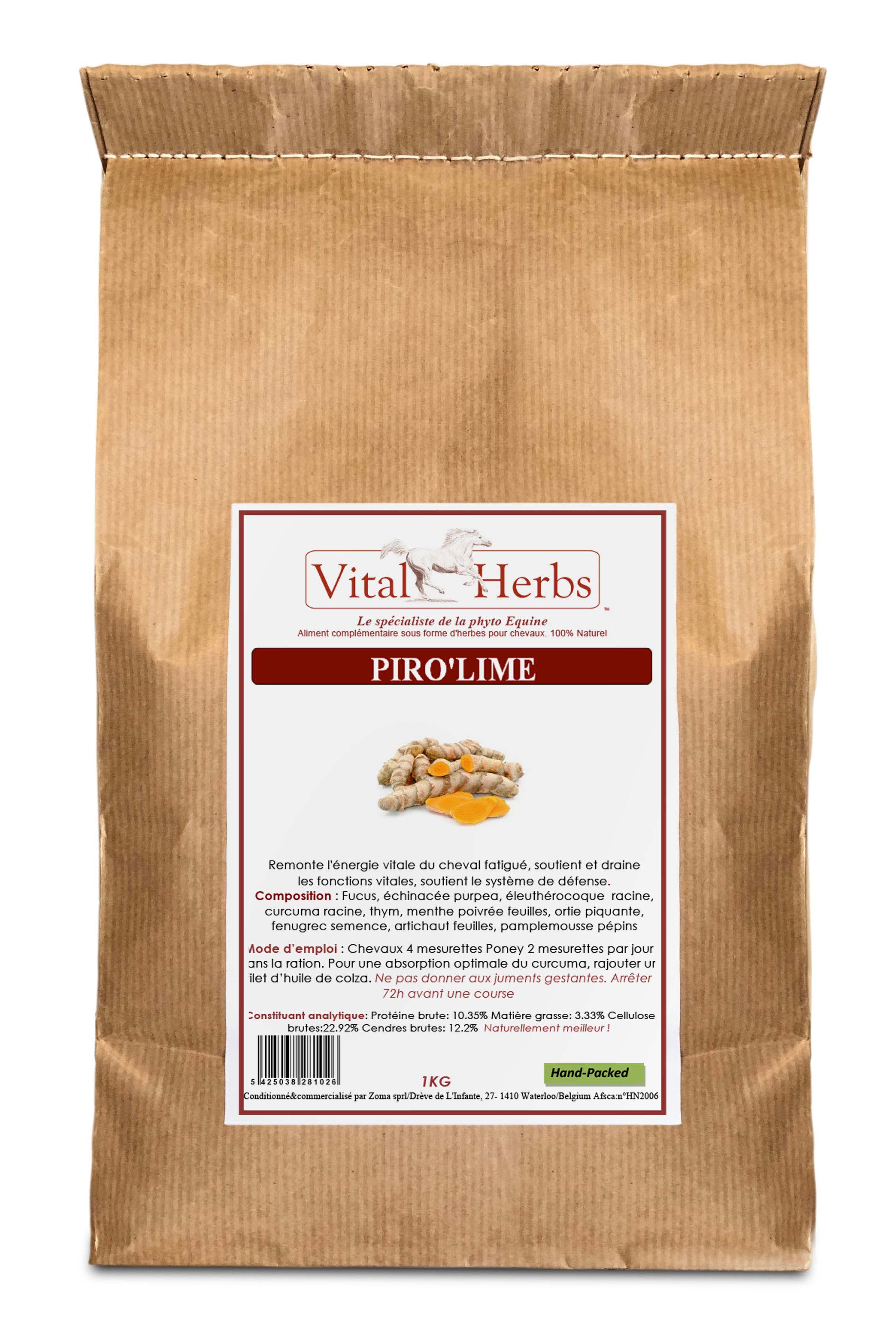 The mixture will be given later to restore the good condition and increase vital energy, quickly find a good health.The mixture will give comfort after 15/25 days, to provide for two months, the Indeed continuous weeks after the cessation of the mixture. The mixture can be renewed each season if necessary or given full time.

Composition: Thallus Fucus, Echinacea Purp root, Siberian ginseng, turmeric, dolomite, thyme, peppermint, nettle, fenugreek seed, artichoke leaf, grapefruit pips.

Use: Horses: 4 scoops per day / Pony: 2 scoops per day /

Warranty content: Cellulose gross: 21.83% Gross Protein: 11.87%, Fat: 3.57%, crude ash 6.55%, 10.18% water content Do not give to pregnant mare

As a precaution, stop Piro'Lime three days before a competition, may contain traces of eleutherosides.