Navi'Care
Mixtures of plants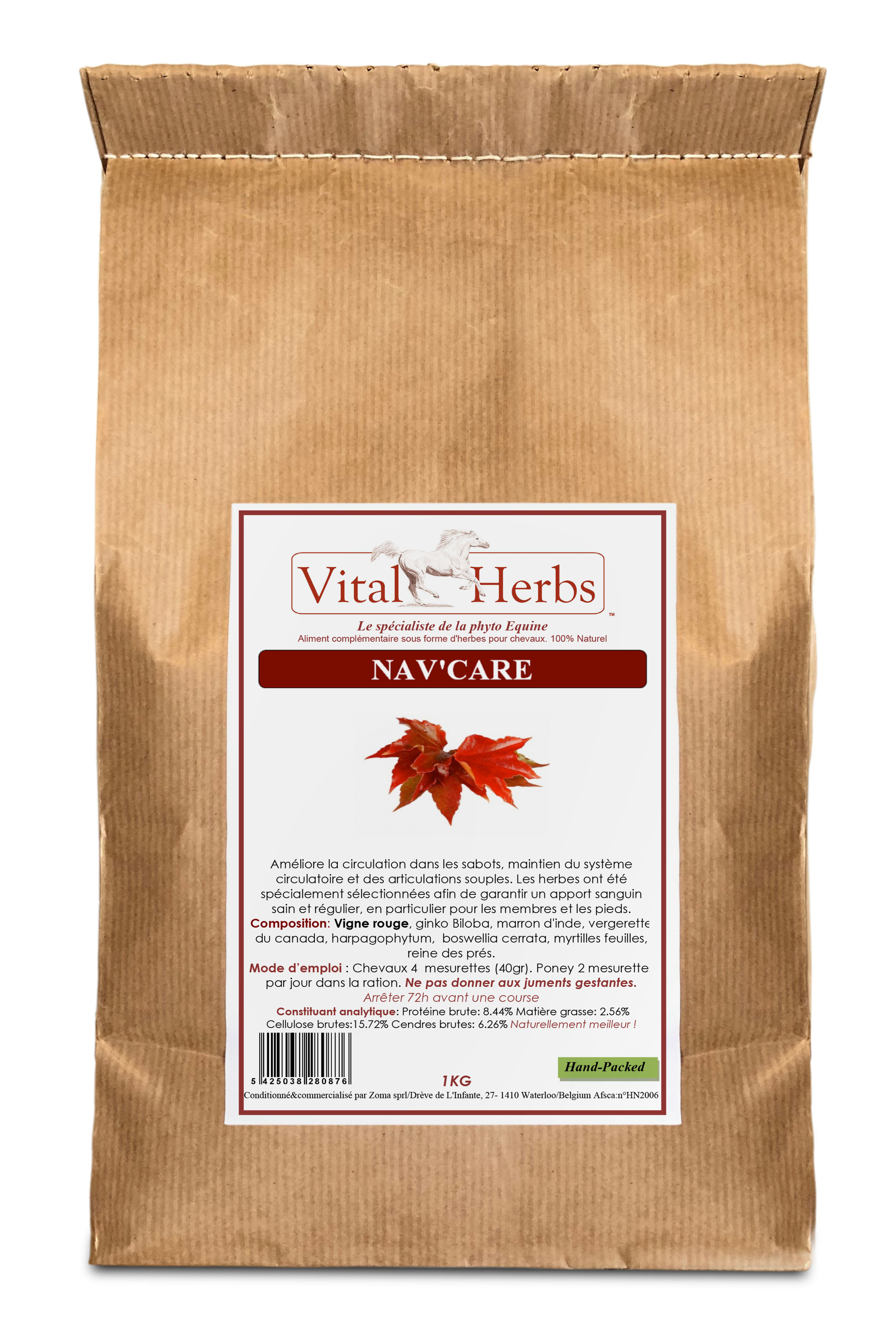 Use as support of joints and locomotor functions. Particularly support the circulation in the hoof.

Composition: Red vine, ginko biloba, horse chestnut india, canada fleabane, devil's claw, boswellia serrata, blueberry leaves, queen of pres, nettle.
Protein: 8.44%, crude fiber: 15.72%, fat: 2,76% crude ash: 6.26%

Instructions: Horses: 2 measurements / day - ponies: 1 measures / day in the diet. Can be given as long as necessary.
Do not give to pregnant mares. 1 kg of mixture = 25 days

As a precaution, stop Navi'Care three days before a competition, may contain traces of harpagosides.