Muscle'Care
Mixtures of plants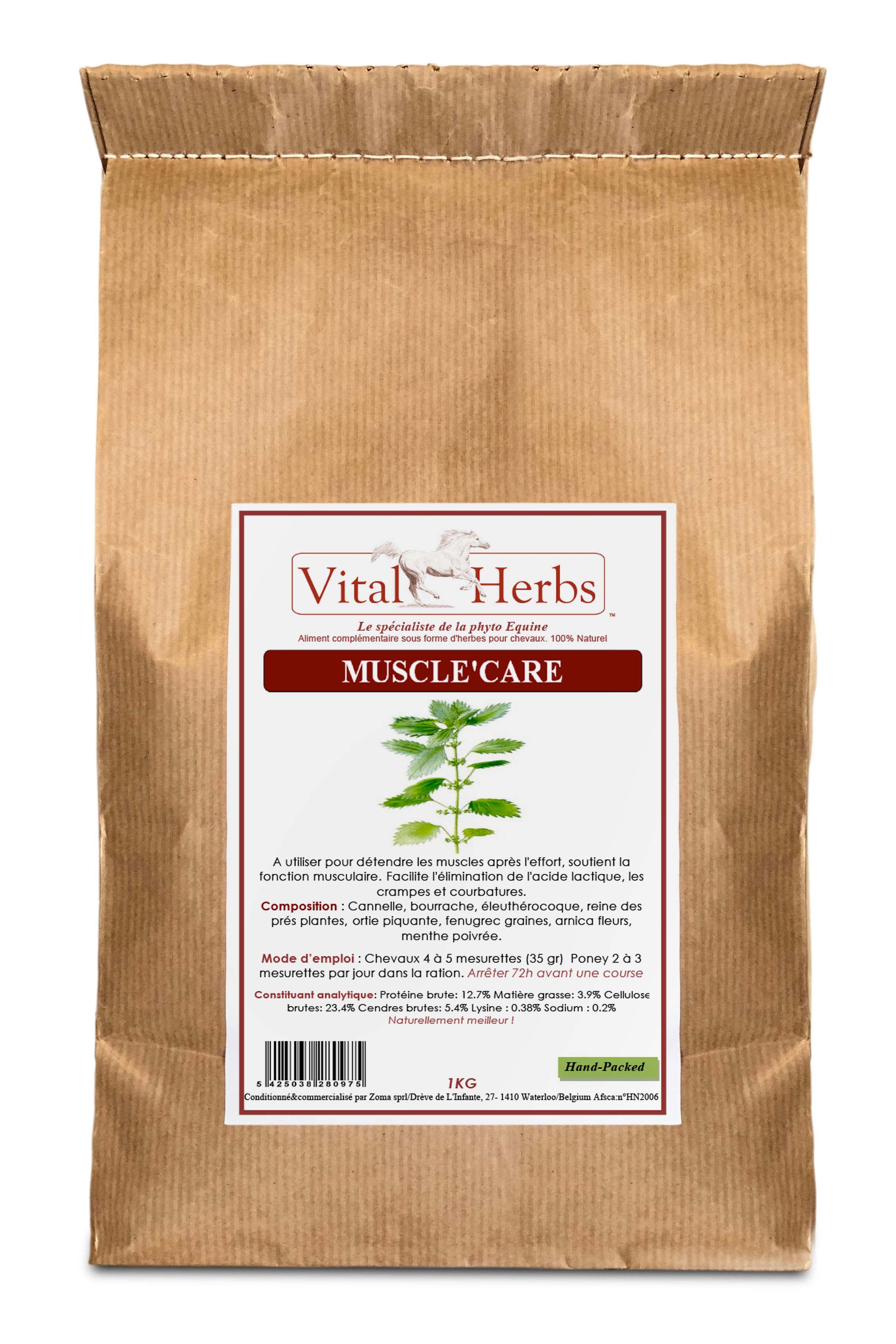 Use to relax muscles after exercise / work, in case of aching and / or tired muscles. Fusing comfort for major sports. Assistance with the preparation and recuperation of physical effort.

Composition: Cinnamon, borage luminaries, Eleutherococcus, queens bluegrass, chamomile flowers, nettle, fenugreek seeds, arnica flowers, mint, dandelion racines.1 kg mixture = 30 days.

Use: Horses 4-5 scoops/day - Ponies: 2 to 3scoops/day in the diet.

As a precaution, stop Muscle care three days before a competition, may contain traces of eleutherosides.