Itch'Away
Mixtures of plants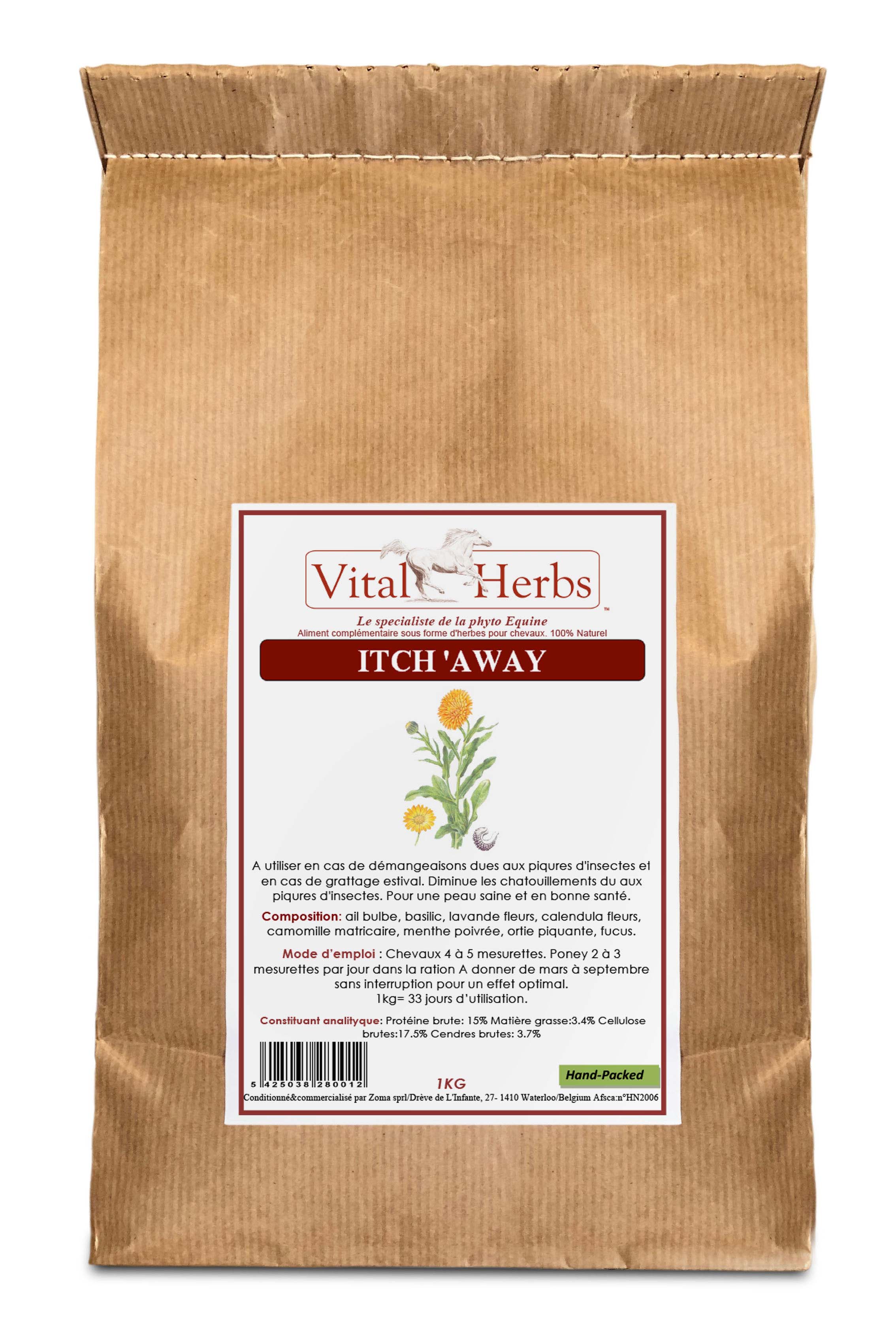 Mix essential from the first fruits of spring. To be used in case of itching due to insect bites. Relieves itchiness and sensitivity to the tail and mane. Itch Away supports circulation, contributes to better resistance and less hypersensitivity reactions. Use to maintain a good health of your horse the summer months. Starting from the month of March to late October.

Composition: garlic bulb slices, basil, marigold flowers, chamomile flowers chamomile, fucus thallus, lavender flowers, peppermint and nettle.
Protein: 15%, cellulose: 17.5%, fat 3.4%, ash 3.7%

Instructions: Horses 4-5 scoops a day - ponies: 2-3 scoops per day in the diet.

1 kg of mixture = 30 days. Itch Away The mixture should be given before the tongs are brought out from March to September, to mix in the food your horse. All our mixtures are well accepted by the horses, even the most difficult.