Free'Move - Joints
Mixtures of plants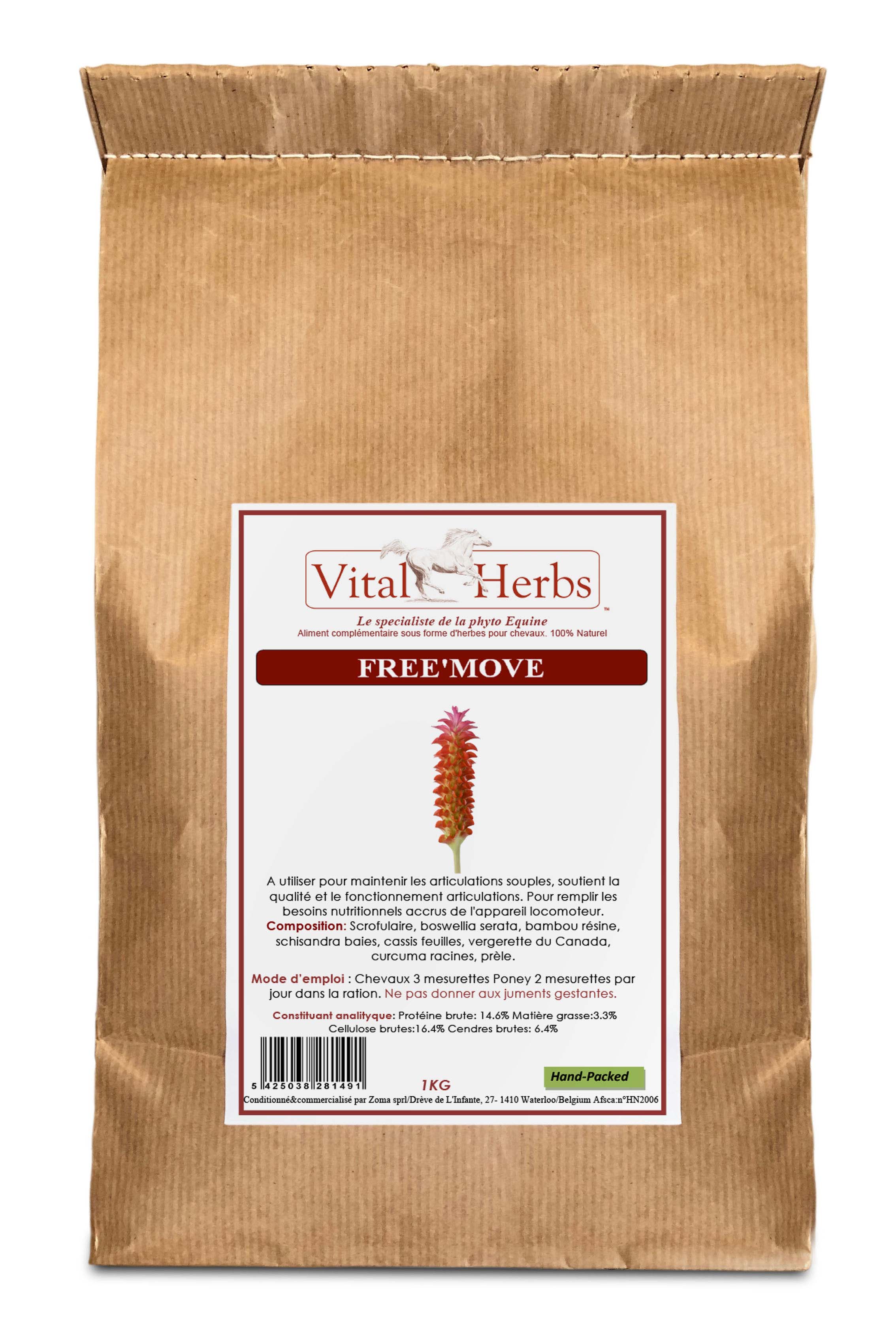 FreeMove is a non doping mixture. Vita'Move the same efficiency as on curcuma base. Supports the quality and functioning of joints and muscle flexibility. Designed for horses and ponies to stiffness and disorders of the musculoskeletal system.

Composition: Turmeric root, figwort, boswellia serata, bamboo resin, Schisandra berry, currant leaves, canada fleabane, horsetail.
Protein: 7.72%, fat 4.7%, crude fiber: 14% crude ash: 18.7%

Use: Horses: 3 measures (40 gr) / day - ponies: 1 1/2 steps per day in the diet, doubling measures the first week critically ill. Not suitable for pregnant mares.