Cush'Less
Mixtures of plants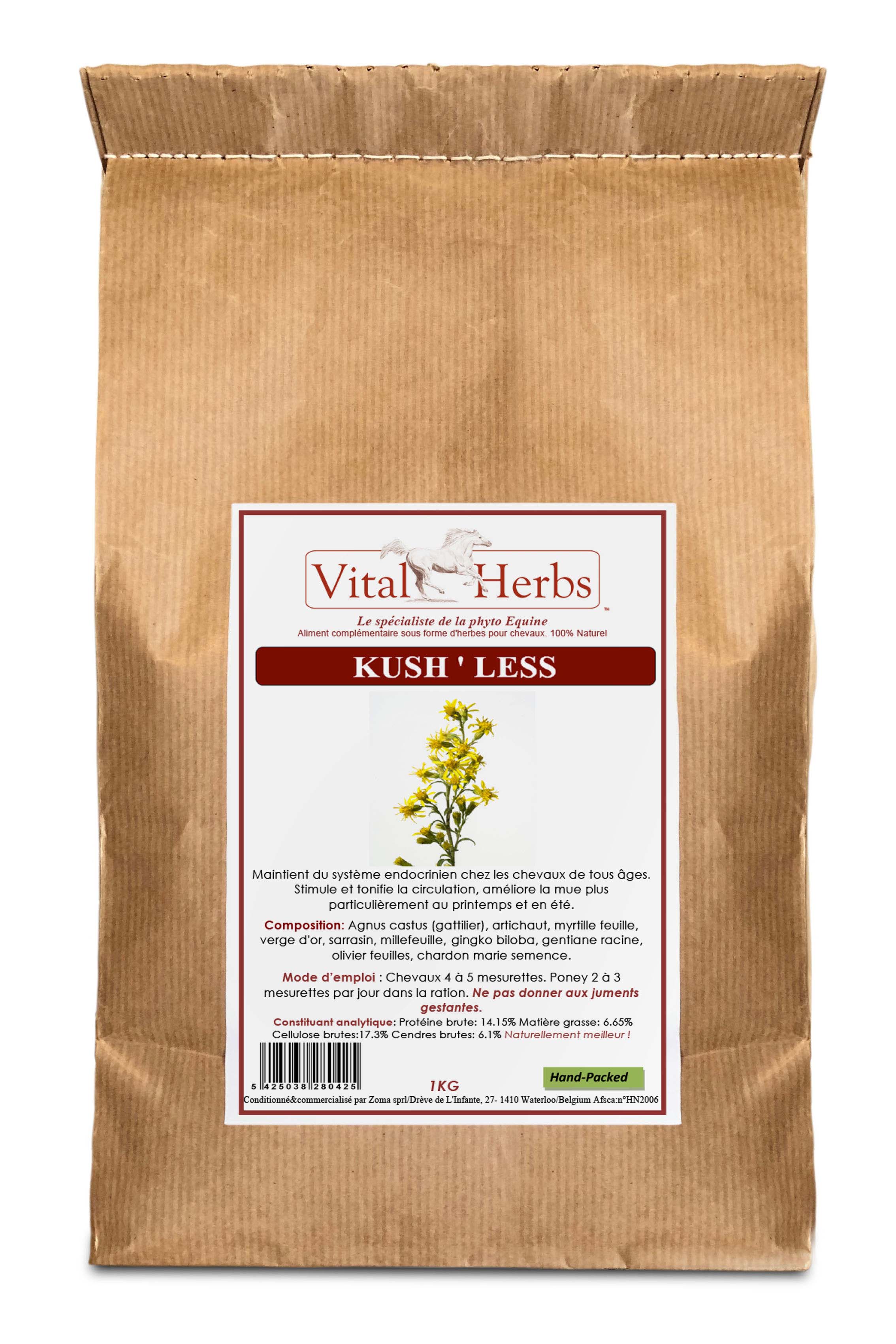 Herbal blend intended to relieve horses suffering from Cushing's syndrome. Formula that helps maintain the balance of the endocrine system in horses and ponies of all ages thanks to monk's pepper. Improves moulting, particularly in the spring. Ginko stimulates and tones circulation. Can be combined with the draining blend for repetitive laminitis.

Ingredients:Monk's pepper, artichoke, bilberry leaves, golden rod, milk thistle seeds, buckwheat, yarrow, gingko biloba.
One scoop = 50 ml, at a rate of 3 scoops daily, with 1 kg = 25 days.
Dosage: horses: 5 scoops daily – pony: 2 1/2 scoops daily (if possible in two rations).