Booster
Mixtures of plants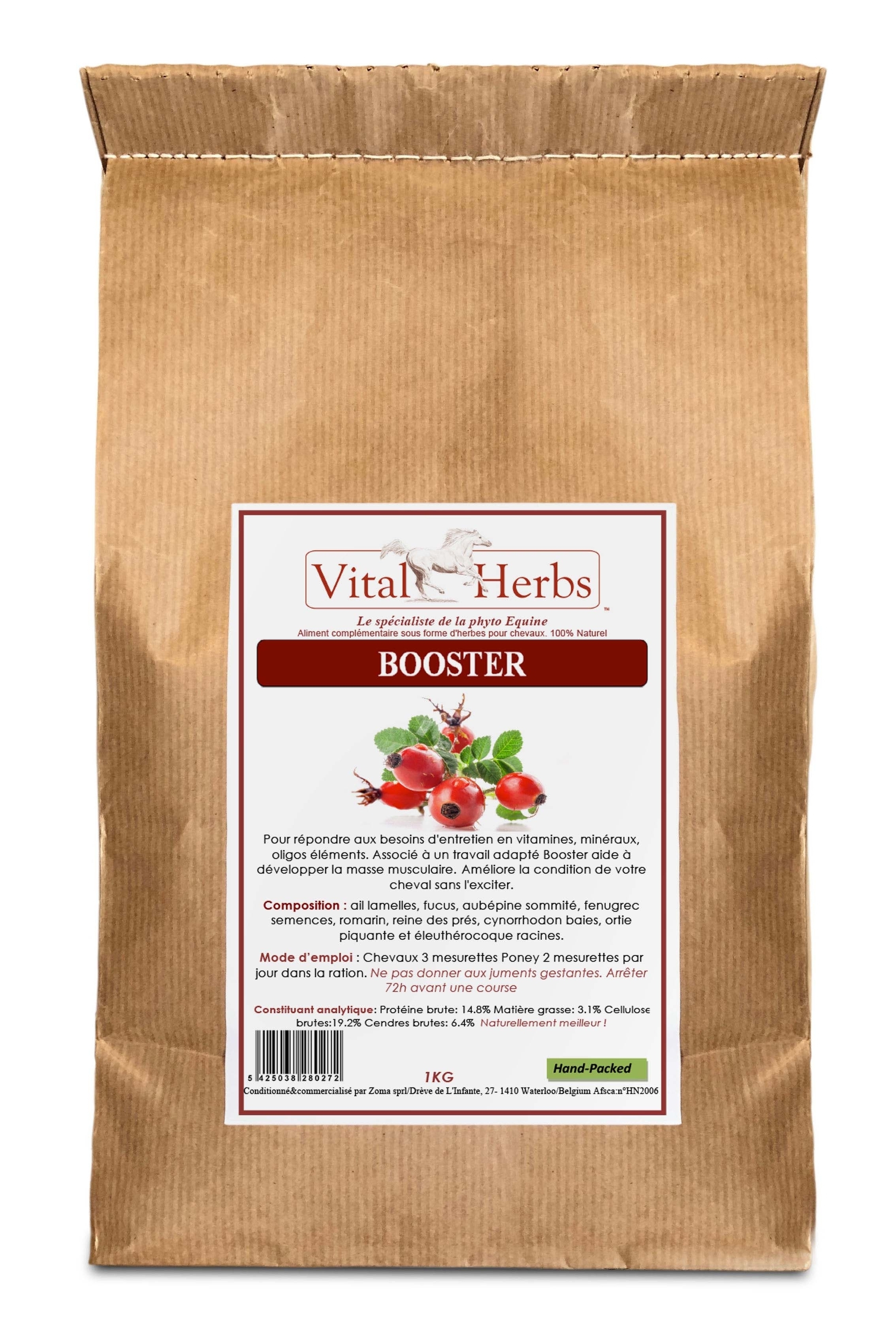 For all sports horses, recommended prior to a return to work or an increase in work. Supports muscle function and increases the resistance of the body at work. For a top sport horse.

Composition: garlic bulb, fucus vesiculosus, fenugreek seeds, rose hip berries, nettle, rosemary leaves, dandelion root and Siberian ginseng, meadowsweet and nettle.

Use: Horses: 2 scoops / day - Ponies: 1 scoops / day

Do not give to pregnant mares.

As a precaution, stop Booster three days before a competition, may contain traces of eleutherosides.