Alveo'Care/Emphysea
Mixtures of plants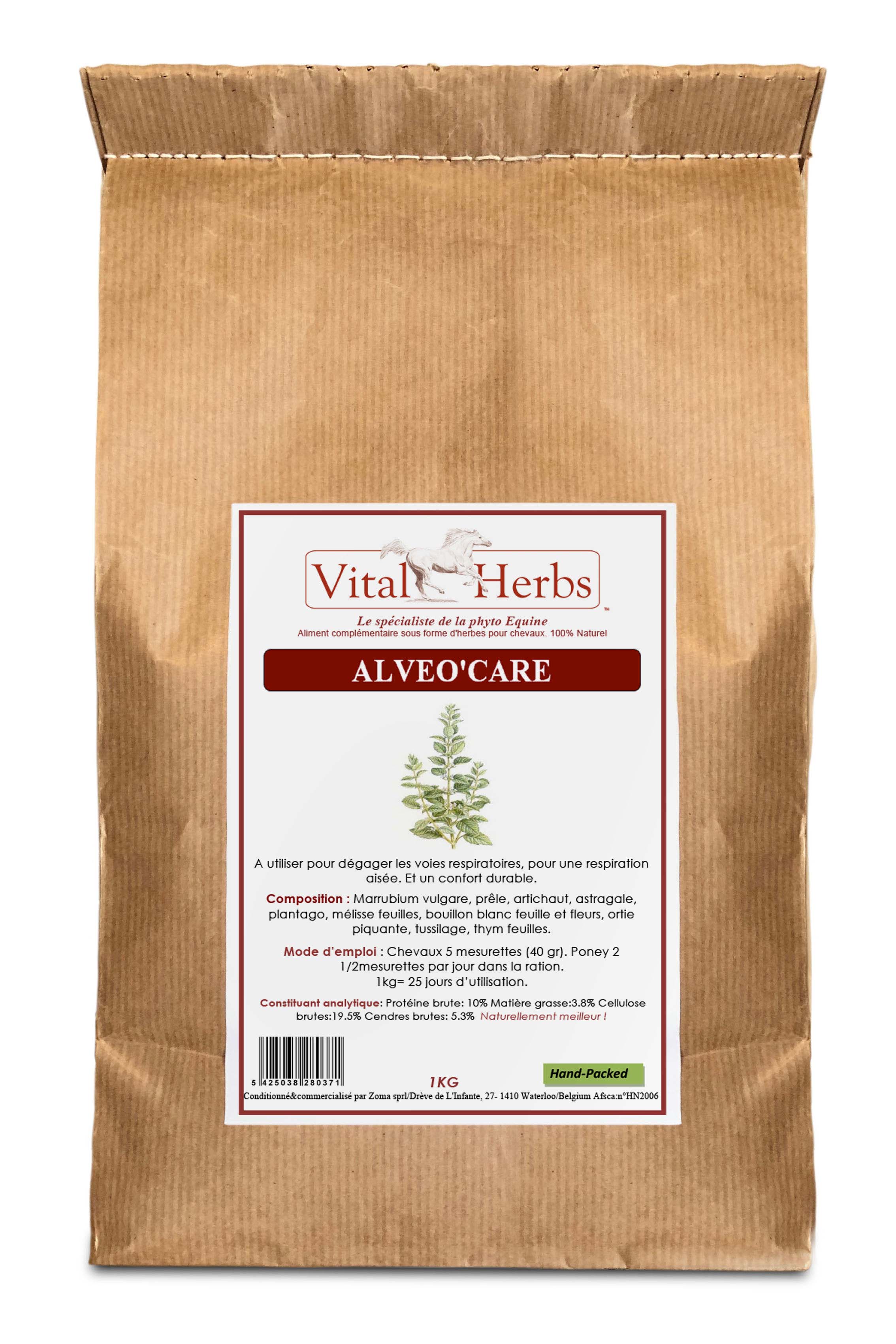 A soothing influence on the airways. For easy breathing. Provides better resistance and less hypersensitivity reactions. Can be used as long as necessary.

Composition: plantain leaves, horsetail, artichoke leaf, astragalus root, white horehound, lemon balm leaves, tangy nettle, coltsfoot, thyme leaves.

Protein: 10% cellulose: 19.5% fat, 3.8% ash: 5.3%

Instructions: Horses: 4-5 scoops per day / Pony: 2-3 scoops per day in the diet.