Pâte Rapid'Calm
Internal care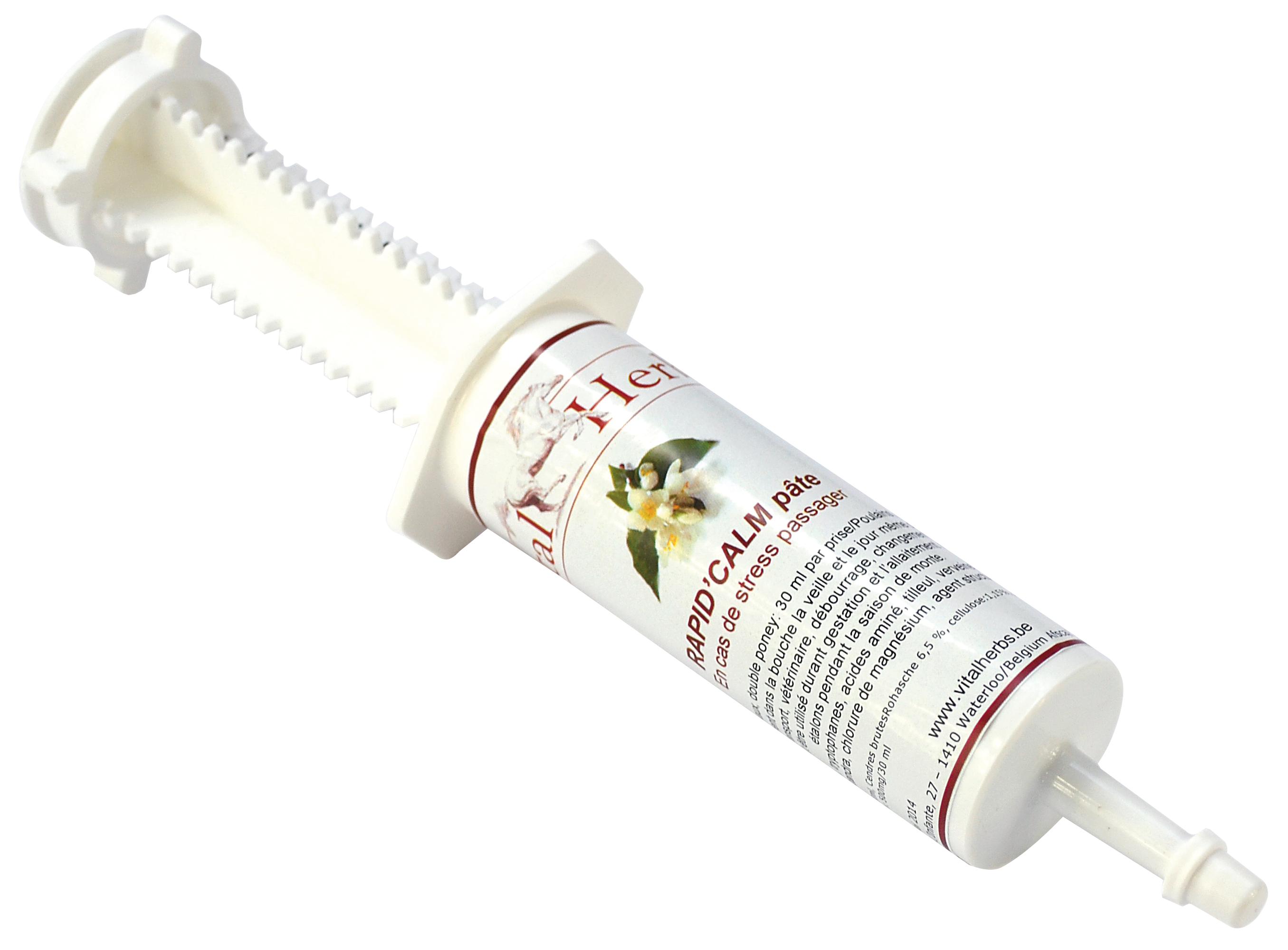 In case of stress. To give directly into the mouth the day before and the day of any unusual changes, competition, transport, veterinary, cleaning, change of place, a maximum of 4 doses per day / Can be used during pregnancy and lactation. Not suitable for stallions during the breeding season.

Rapid Calm dough is formulated to releave stress, but it also has an effect on digestion (Verbena), on sensitive nerves (jasmine), the excitement of the standards and the nervous spasms (jasmine flower of passion, lime, lemongrass).
Rapid 'Calm help your horse return to normal: more available energy and greater resistance to physical effort (schizandra). Tryptophan is an amino acid that complements the dough through its action against ulcers induced by stress.

Composition: Water, tryptophan (1000g), amino acids, lime, verbena, jasmine, passion flower, Schisandra, magnesium chloride (500g), structuring agent.

Packaging: 60 ml dosing syringe = 2 doses.