Kush'Less Forte
Internal care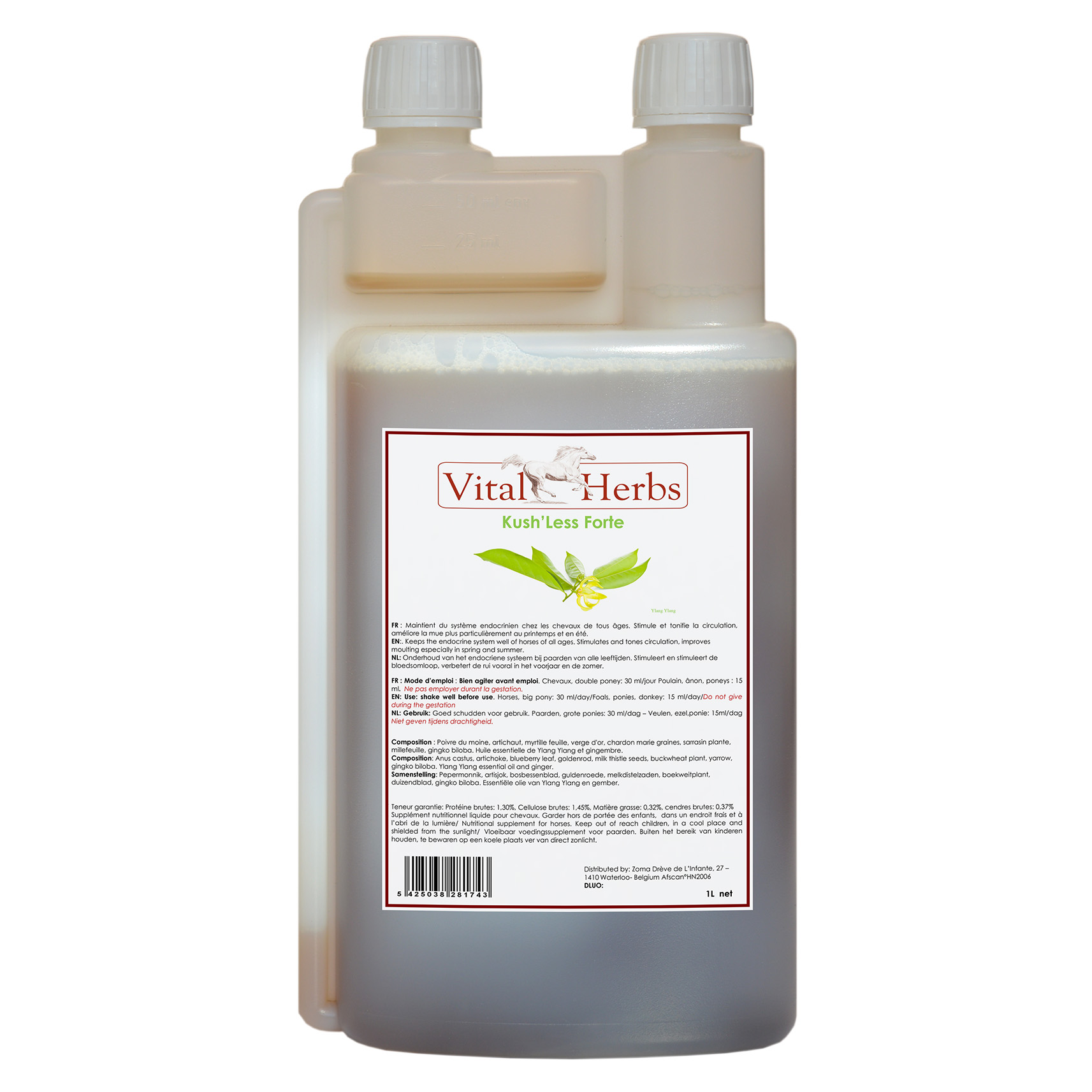 Kush'Less forte helps maintain endocrine balance in horses and ponies of all ages. Improves moulting especially in spring and summer, ginkgo supports circulation. Can be combined with drainage mix as needed.
*supports pituitary health and endocrine balance
*maintains metabolic functions
*improves moulting especially in the spring
*Regulates the hormonal balance
*supports optimal circulation
*supports liver and kidney function
Composition: Pepper monk, artichoke, blueberry leaf, goldenrod, milk thistle seeds, buckwheat plant, yarrow, gingko biloba. Ylang Ylang essential oil and ginger. Proteins: 0.13%, cellulose: 0.23%, lipids: 6.27%, raw ash: 0.56%
Instructions for use: horses and double pony: 30 ml per day in the ration - ponies and donkey: 15 ml per day in the ration. Do not give to gestating mares. If there is no ration, directly in the mouth with a graduated syringe. After one month of use it is possible to reduce the dosage adn keep the same effect
** Food supplement for equines.