Itch'Away liquid
Internal care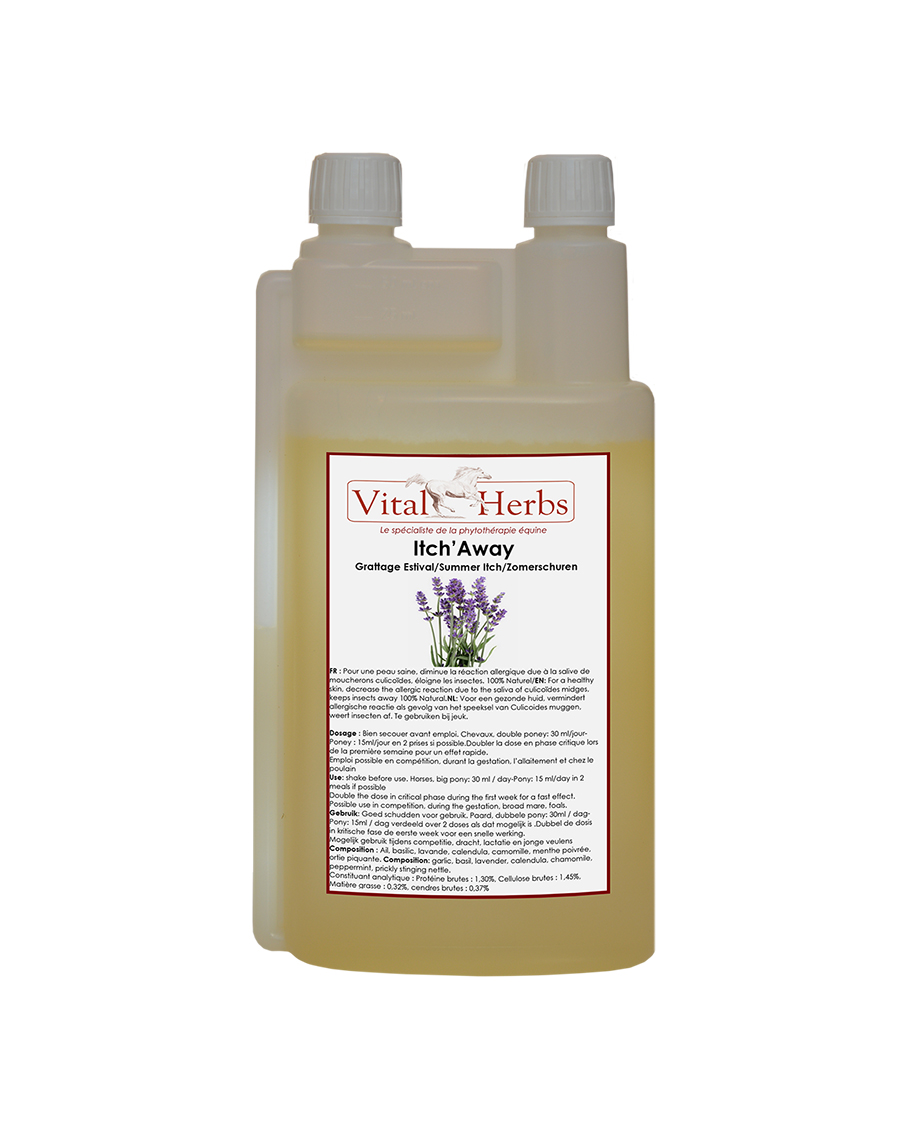 Itch Away liquid, essential from the first fruits of spring. Relieves itching and protects from skin irritation. Itch'Away liquid decreases the scratching of the tail and manes. Help your first horse inside to see the benefits outside. For optimal effect, it is important to begin treatment BEFORE the horse begins to scratch, early March!

Composition: garlic bulb slices, basil, calendula flowers, scentless chamomile flowers, lavender flowers, peppermint and nettle.

Instructions: Horses, double ponies: 30 ml / day in two divided doses if possible Ponies: 15 ml per day Doubling the dose critically ill the first week job can compete, foals, pregnant and breastfeeding Keep in a cool place sheltered from the sun.