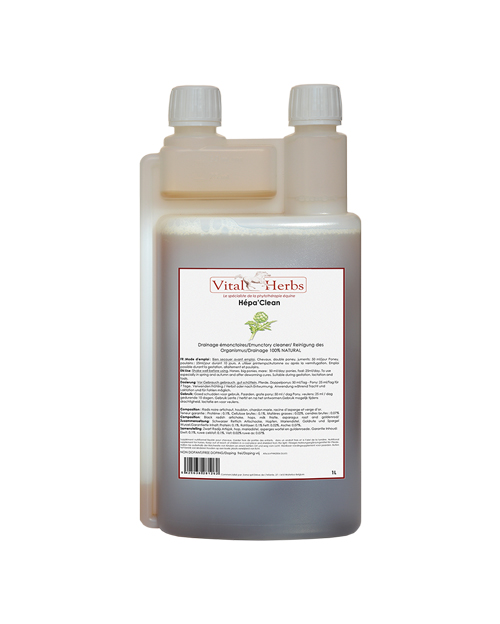 The horse accumulates toxins throughout the year: intense effort, junk food, disease, heavy chemical treatment, too rich grass in spring with its consequences.

Hépa'Clean promotes circulation, optimizes metabolism, elimination, cleanses the body of the horse in depth. Use twice a year in spring and autumn. Stimulates elimination.

Composition: Artichoke, Juniper Berry, asparagus root, black radish, couch grass and goldenrod.
Protein: 0.1% cellulose 0.1%, fat: 0,02% gross cendreds: 0.07%

Instructions: horses and ponies Double: 50 ml / day - Ponies and foals: 25 ml / day.
To give directemment in the mouth or on the diet. Eimploi possible during lactation, gestation and foals.