Gastro'Forte
Internal care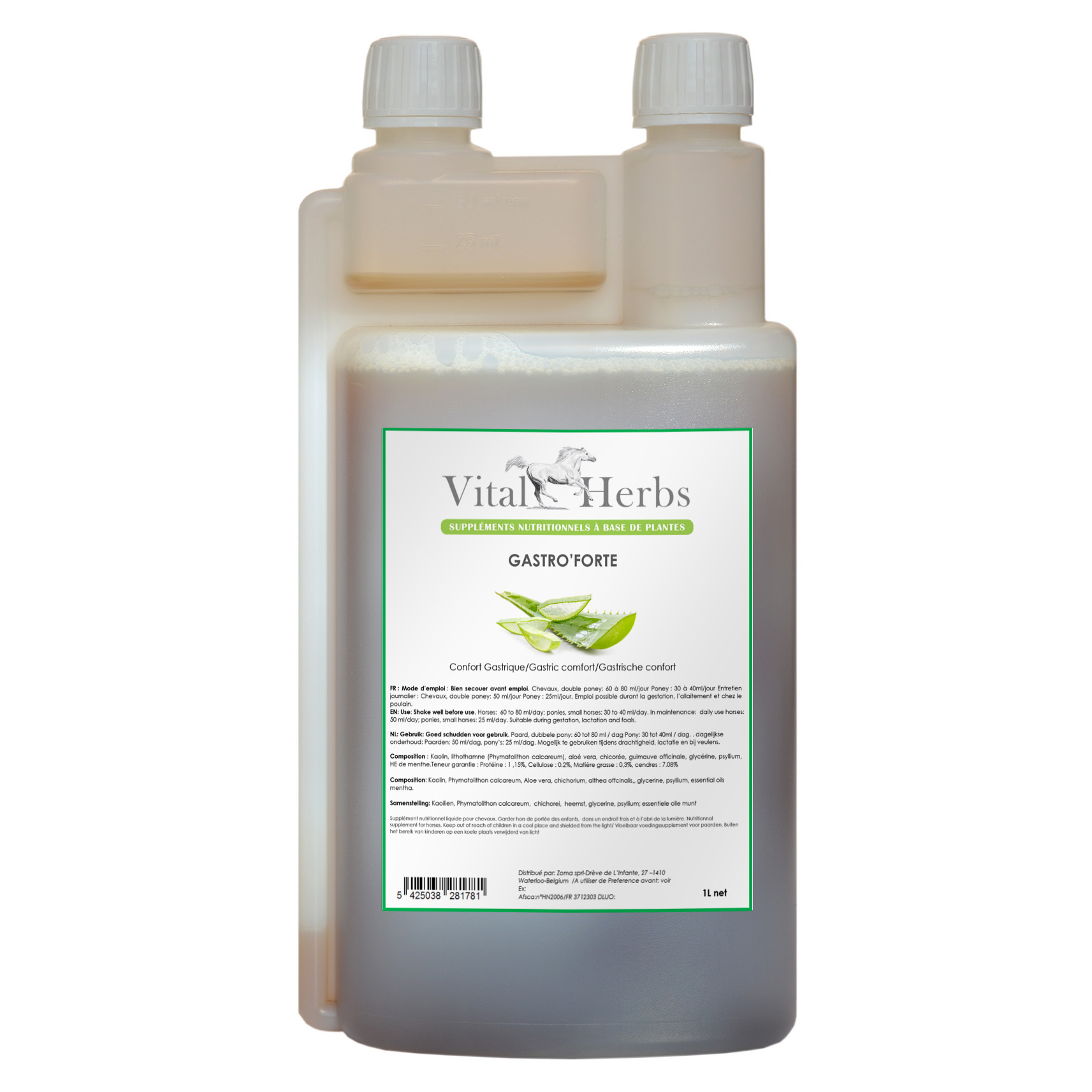 Gastro Forte, rich in 100% natural plant extracts, helps support the sensitive stomach of the horse and regulate acidity, forms a gastric bandage.
Recommended especially at:
• Sport horses with intensive training or stress.
• In sensitive horses subject to gastric ulcers.
• A horse fed with a diet rich in grain and / or poor hay.
Composition: Kaolin, Lithothamne, Aloe Vera, Chicory, Marshmallow, Glycerine, Pssyllium, Mint essential oil.
Use: Shake the bottle well before use. To mix with the ration or directly in the mouth with feeding syringe.Donner in 2 times if possible morning and evening. Critical phase: 3 weeks in a row: horse, double pony: 80 ml / day Ponies: 40 ml / day
Daily maintenance: horses, double ponies: 50 ml / day Ponies: 25 ml / day possible use during gestation, feeding mare, foals and in competitions. Food supplement for horses. Close tightly after use - Keep out of reach of children - Keep in a cool, dry place away from light.