Electrolytes
Internal care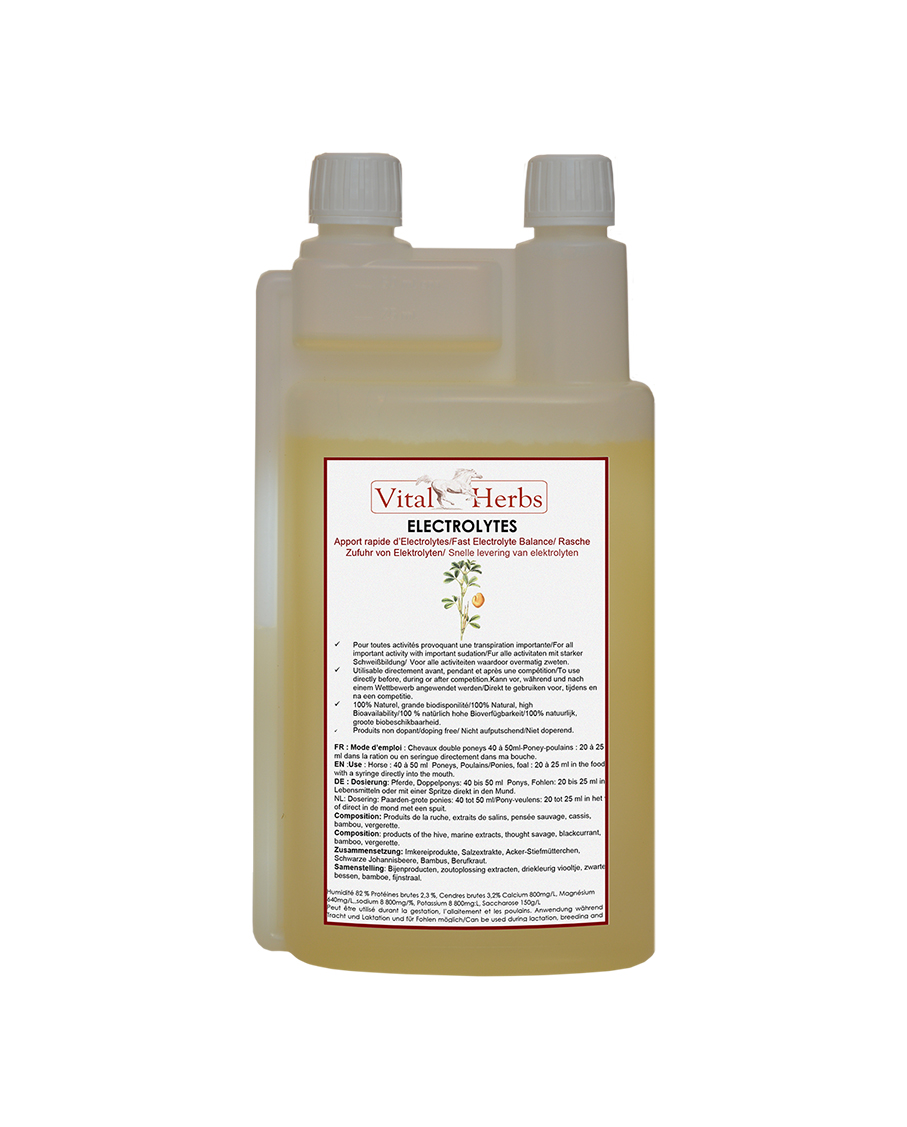 Electrolyte refill with marine extracts, completely natural, big bioavailability. Recupération of the sporting horse during important éfforts.
During any activity causing an important sweating and requiring an immediate refill of Electrolytes.
Possible use during gestation, and Feeding mares and for foals.
Usable immediately before, during and after a Competition or a Transport. Doping free.

Ingredients: salt Extracts, produced by the hive, produced by the transformation of selected plants of among which: thought savage, Pot marigolds, blackcurrant, bamboo, vergerette.

Contains: Potassium, Sodium, Calcium, Magnesium

Horses - big Ponies: 40ml to 50 ml
Ponies - Foals - Donkey: 20ml to 25ml