Vita'Derm - Itch lotion
External care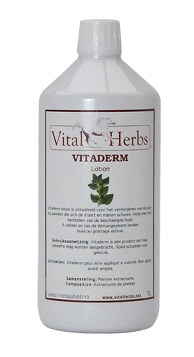 Immediate effect, protects the damaged areas of the tail and the mane. Vita Derm is a soothing, calming oil macerate, relieves tickling and sensitivity to the tail and mane(Summeritching), it does not stick, is not greasy, easily applied. Promotes the good recovery of the skin.
Composition: Jojoba oil, avocado, macadamia, almond, argan, lanolin, allantoin and orange terpene.
Use: Apply daily until improvement, then every other day. To make penetrate the oil in the derm. Shake well before use.
Packaging: Bottle of 500 ml or 1 liter.