Ultra'Cool tendons gel
External care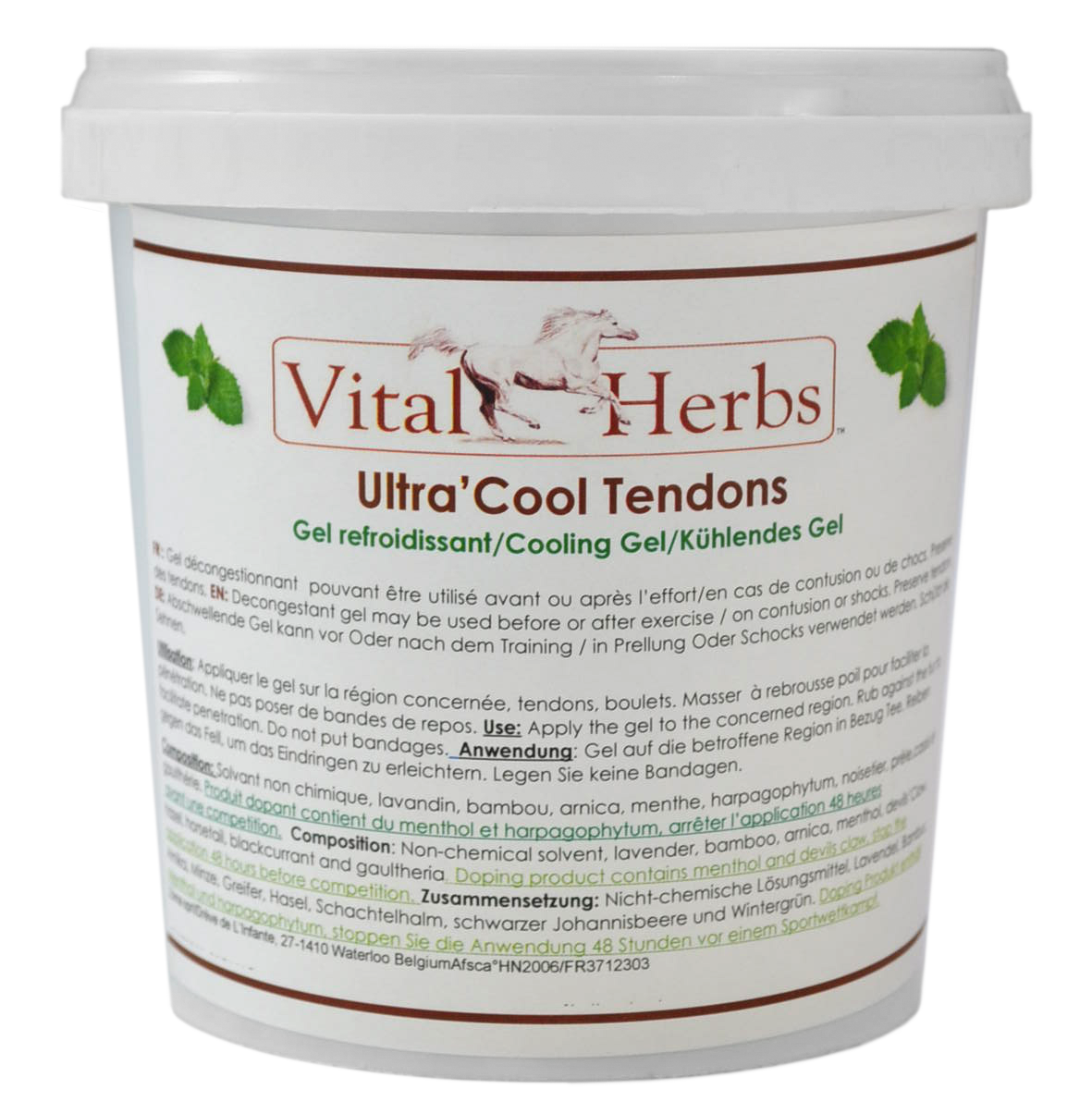 Decongestant gel may be used before or after exercise / if any contusion or shocks. Preserve the tendons.This g has a cooling effect. Natural product based on menthol , devils'claw and arnica . To use in case of trauma and to avoid bruises , tendinitis , bursitis and sprains , after an intense workout , soothe inflamed leg pain .

Use: Apply the gel to the region , tendons, bullets. Rub against the grain to facilitate penetration . Do not put bandages

Composition: non-chemical solvent , lavender , bamboo, arnica , mint , devils claw , hazel, horsetail, black currant and wintergreen .

As a precaution, stop Ultra Cool Tendons Gel three days before a competition, may contain traces of harpagosides.