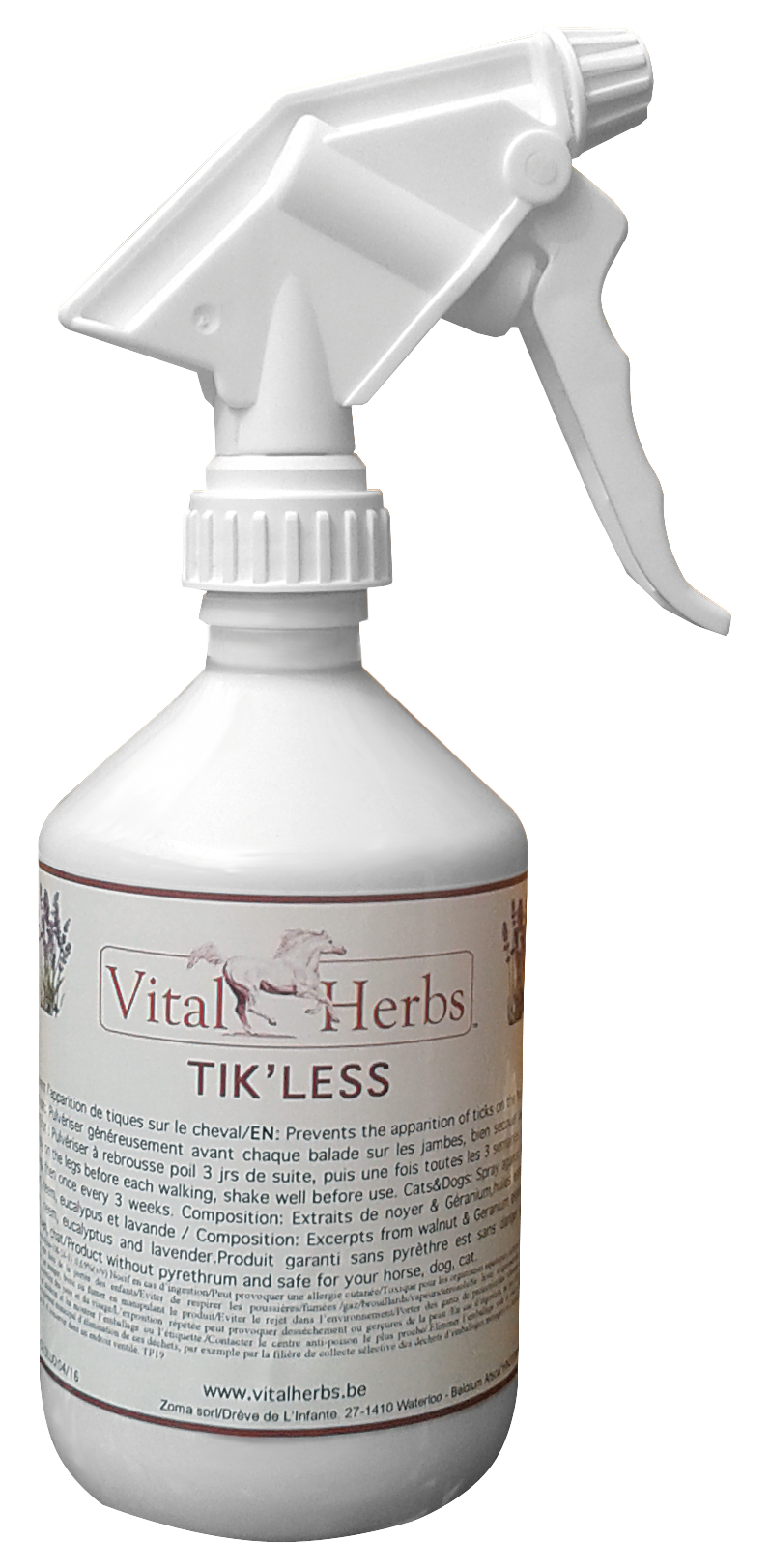 Spray Anti-fleas and Ticks! 100% natural when used regularly Tik'Less durably protects your horse against ticks and fleas and prevent them from installing on your horse's body.
Horse: Before each ride, spray generously on the legs. If your horse goes into pasture renew daily. If your horse's legs were wet it will also have to be renewed. An inspection is always recommended after each walk.

Cats & Dogs: The product is also suitable to eradicate fleas and ticks in dogs and cats: spray three days long against the hair, then once every 2 weeks. Does not contain pyrethrum, so not dangerous if your cat or dog licks thereafter.

Composition: extracts of geranium, neem oil, walnut, essential oils of geranium, eukalyptus, lavender and lavender! 100% natural and safe for the environment.