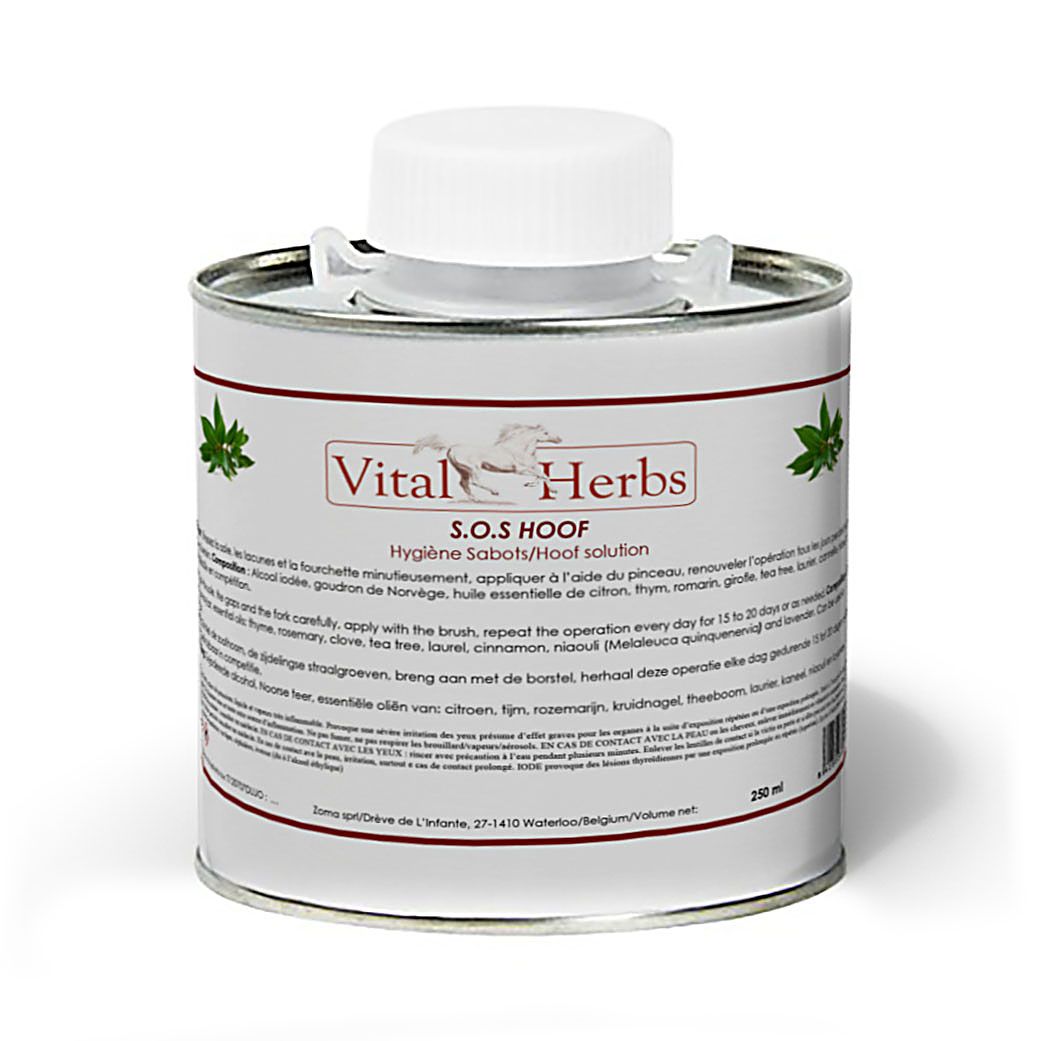 SOS Hoof helps to restore the water balance to dry skin and hoof without drying the skin. He fortifies the hoof, hardens the sole and the wall (barefoot horse, sensitive feet, friable horn). Essential oils have a powerful antiseptic action that helps eradicate fungi, bacteria, microbes.
**Iodine alcohol is a well-known antiseptic, it disinfects and acts on bacteria and fungus. It also hardens the horn.
Use: Brush the sole, the gaps and the fork carefully, apply with the integrated brush the affected parts, repeat the operation every day for 15 to 20 days or as needed.
Composition: Iodized alcohol, tar of "Norway", essential oils of: lemon, thyme, rosemary, clove, tea tree, laurel, cinnamon, niaouli and lavender.
Conditioning :250 ml iron pot with integrated brush.
**Source: University Regional Hospital of Lille: http://cap.chru-lille.fr/GP/magazines/96597.html
Encyclopedia of Medicinal Plants Larousse 2001 / Paul Iserin: Scientific Council, head of the Department of Phytotherapy at the Faculty of Medicine of Bobigny.