Mud Fever & Tinea
External care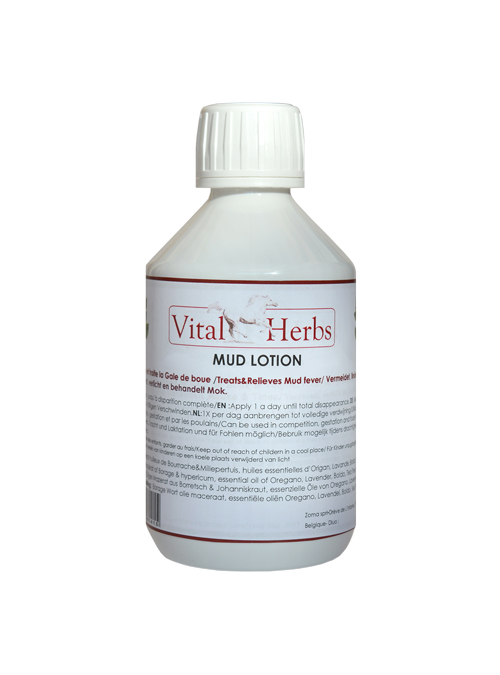 Oily Maceration formulated relieve Mud fever, this lotion hydrates, softens, disinfects and favors the skin regeneration, a 100% effective and natural lotion. This lotion reduces scabs, bacteria and fungus infection, softened the skin.
Use:
Wash the zone to treat only if necessary, dry the legs, and do not remove the scabs. Apply the lotion generously to the entire zone, once every two days is enough.
In prevention or for the sensitive horses, apply once every 5 days.
Composition: oily Macerate of Borage and St.-John\'s worts, essential oil of Oregano, Lavender, Boldo, Tea Tree, Ivy.