Superflex Dog&Cats
Dog&Cat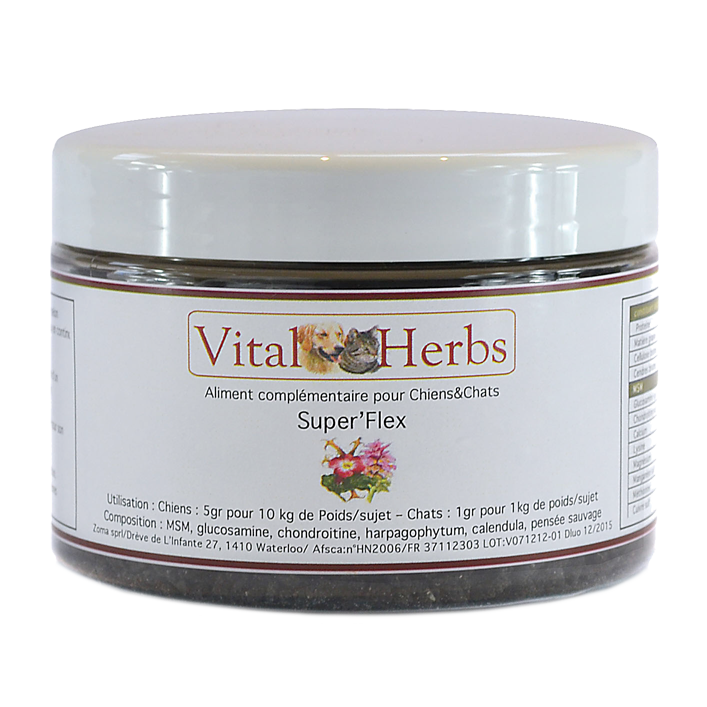 Complementary food for dogs, supports the quality and functioning of joints and muscle flexibility. Designed for dogs or cats to stiffness and disorders of the musculoskeletal system. Ideal all year to relieve painful joints.
Composition: MSM, glucosamine, chondroitin, grapple, calendula, pansy.
Dosage: 5g to 10kg weight / Cats 1g to 1kg of weight.