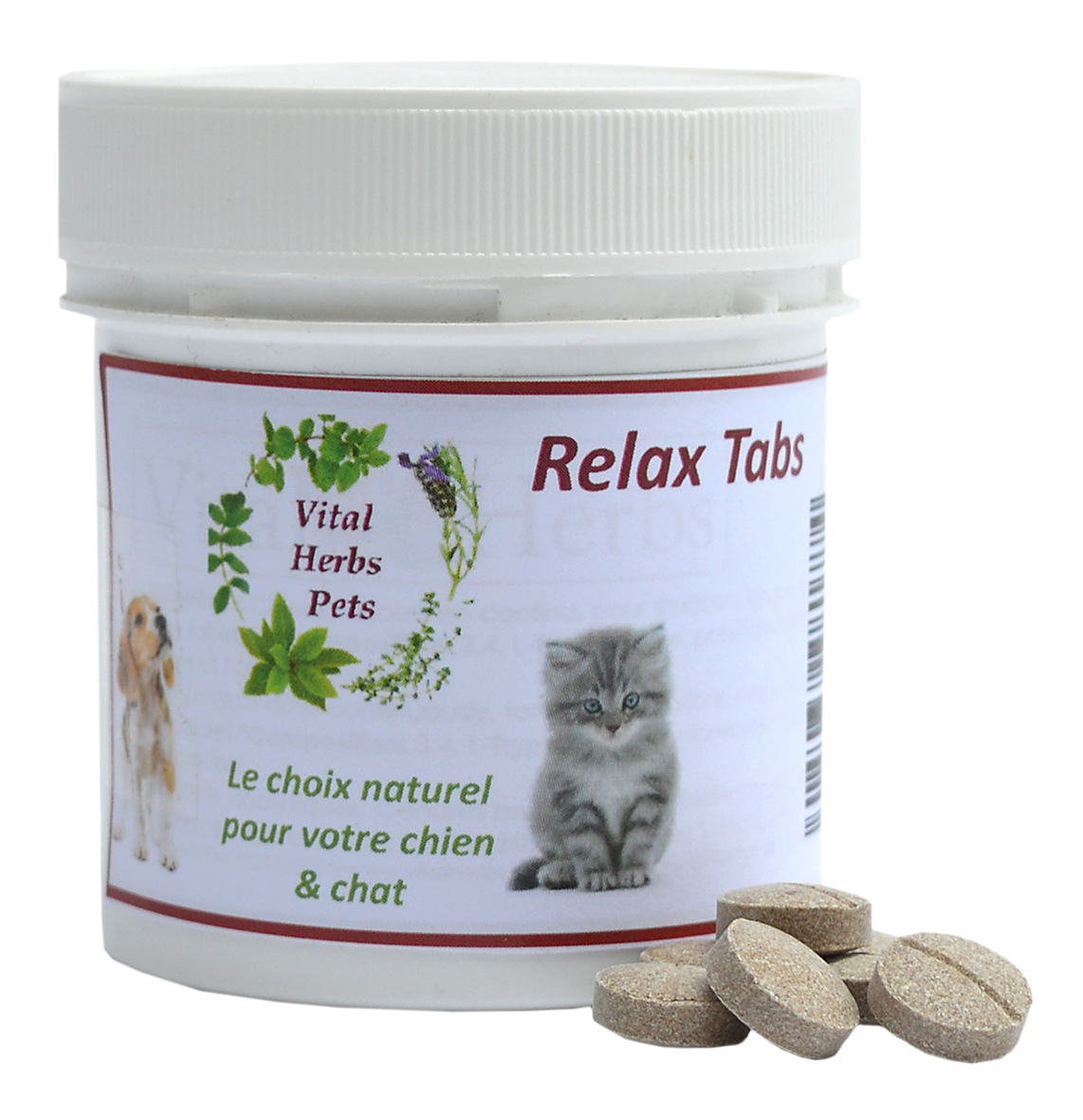 Relax Dog is an anti-stress food supplement for dogs and cats 100% natural to use during stressful events like: transport, competition, departure on vacation, moving home or other disturbing event for your pet. Helps reduce anxiety in dogs and cats in any circumstance without side effects, drowsiness or risk of addiction.
Usage: Dogs: 1 tablet for 10 kg / Cats: 1 tablet. Usable during pregnancy, breastfeeding and for young people (weaning). Not suitable during the breading season. The dose can be doubled the first days for a quick effect.
Composition: Valerian, passionflower, jasmine, hops, chamomile, binders. Amino acid: Tryptophan 6.5%
Crude ash: 9.45%, Crude proteins: traces, Fat content: 0.02%, Cellulose: 0.20%, Lysine: traces, sodium: Traces
Presentation: 1 box of 100 tablets
*** Food supplement for dogs and cats.