Natural Verm TABS
Dog&Cat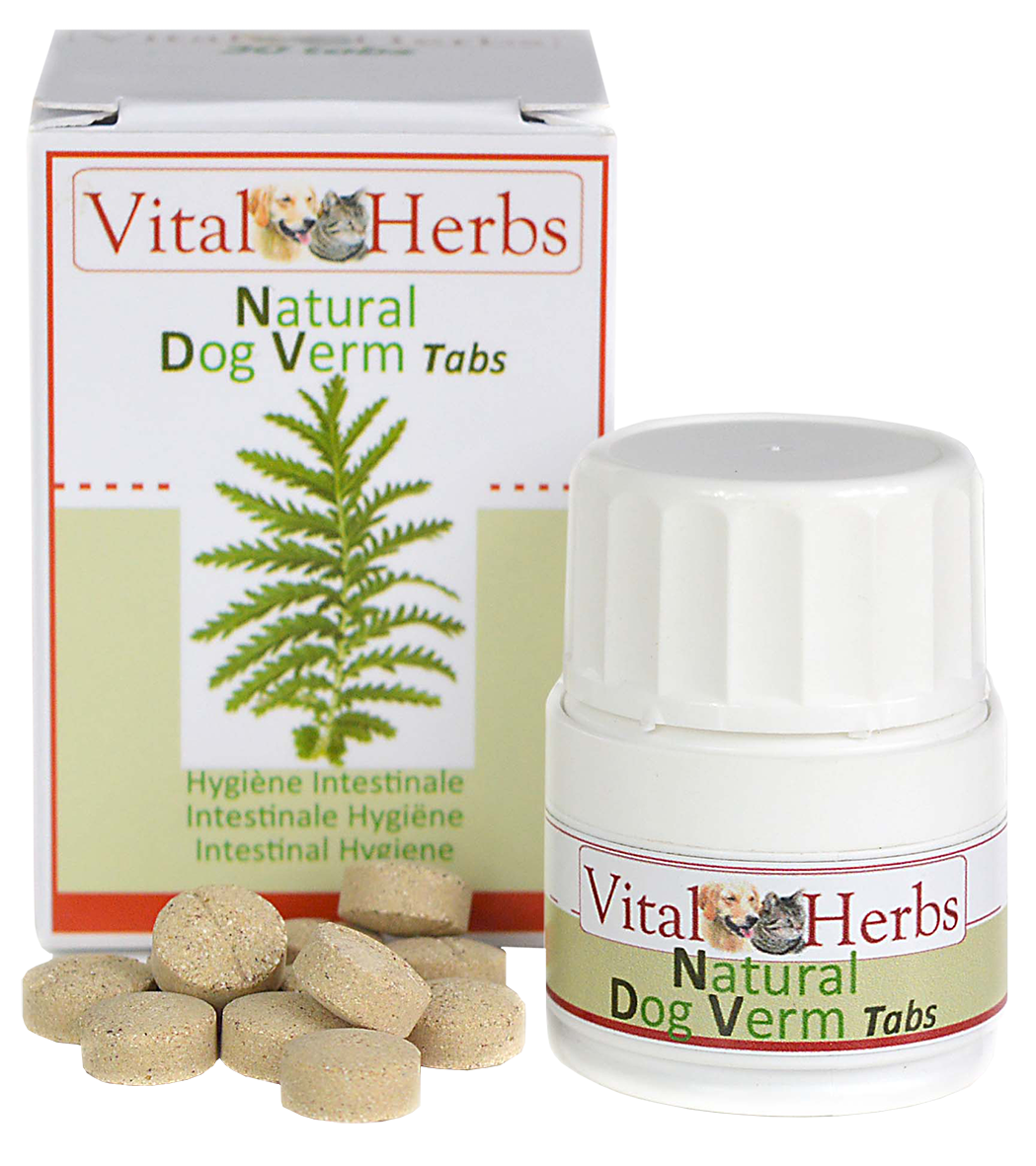 Thanks to its gentle action the tablets can be administered safely regularly. To use for a good intestinal hygiene.
Use:dogs: 1 tablet for 10 kilos weight. Cat / Puppies: 1/2 tablet up to 6 kilos weight and above 6 kg 1 tablet. Give 3 to 4 times a year as needed. Puppies every month up to 1 year. Usable during breastfeeding and for the very young. Do not give during gestation.
Composition: Garlic, cinnamon, goldenrod, tansy, mugwort, squash, brewer's yeast.
Packaging: Jar with 30 tablets.
**Dietary supplement for pets